Halvorseth is only a 1.5-hour drive from busy Oslo and lies next to one of the last and largest forest reserves in Norway. You can completely unwind in this unspoilt, wild environment.
The hilly landscape looks almost overwhelming in the morning. It is wonderful to wake up here and admire nature.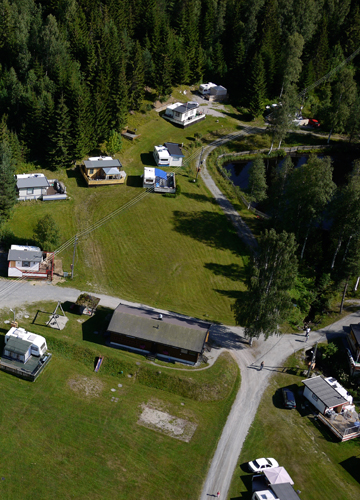 Convenient location and climate
Due to the relatively short distance to Oslo, Halvorseth is an extremely suitable location to start or end your holiday in Norway. The location is easily accessible and it is a pleasure to drive on the winding road to the camping.
Sheltered in a valley, we benefit from a pleasant climate. Not a plateau with a lot of rain and wind, but nice temperatures with often nice weather.
This location also ensures that in the spring, despite the nice weather, the snow often stays here for a long time. Ideal to enjoy a snowy landscape with nice temperatures.
205 km2
of uninterrupted
old mountain forests

Halvorseth lies next to a quiet river in the Sigdal region. On the border of one of the largest wild forest areas in Norway, named Trillemarka.
This ensures that there are unspoiled valleys, rivers and spectacular lakes in the area. There is a wide variety of flora and fauna in these ancient forests.